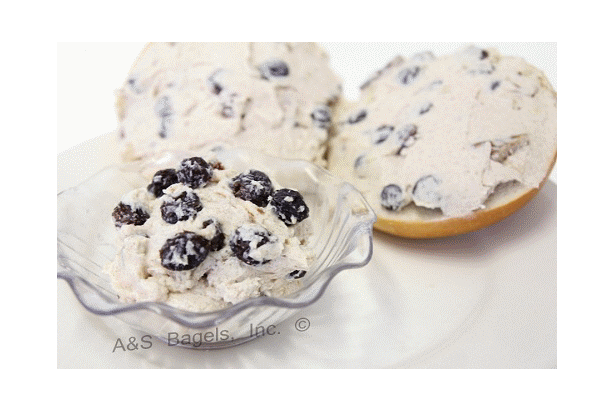 Bagel Varieties Include: Plain, Poppy, Sesame, Onion, Everything, Garlic, Egg, Salt, Rye, Whole Wheat, Pumpernickel, Cinnamon Raisin, Chocolate Chip, Cheddar Cheese, Blueberry, French Toast and more.
We also make:
| | |
| --- | --- |
| | Bagel Flats, |
| | Bagel Twists |
| | Bialys |
| | Mini Bagels |

Breakfast Grill: Visit us in the morning for our famous breakfast sandwiches as seen on CBS morning news. Your egg sandwiches are made to order. Grill is open from 6 a.m to 1:30 p.m. daily.
| | |
| --- | --- |
| | 2 Eggs on a bagel or roll |
| | 2 Eggs on a bagel or roll, with cheese, ham or bacon |
| | 2 Eggs with sausage on a bagel or roll |
| | 2 Egg Whites, turkey and Melted Swiss cheese on a bagel or roll |
| | The Nino Special: 2 eggs, cheese, bacon on a twist |
| | The Rudy: 2 eggs, cheese, bacon, ham, sausage on a bagel |
| | and more... |

Cream Cheese Flavors: Garden Veggie Cream Cheese, Lox Spread, Strawberry Cream Cheese, Scallion Cream Cheese, Olive Cream Cheese, Cinnamon Raisin Walnut Cream Cheese, Chocolate Chip Cream Cheese. All spreads are made fresh, and can be purchased by the lb.

Fresh Baked Bakery Items: A&S Bagels bakes and proudly serves: Brownies, Blondies, Linzer Tarts, Black and White Cookies, Croissants, Chocolate Cigars, Apple Turnovers, Jumbo Muffins, Crumb Cake, Cheese Danish, Nut Rings and many more freshly baked Danish, Muffins and Cookies.

Beverages: We carry a full line of drinks including Orange Juice, Milk, Soda (Pepsi), Snapple, Gatorade, Fruit Drinks, Coffee, Tea and Hot Chocolate.

Deli: A&S Bagels carries a full line of Boars Head® Meats and Cheeses. Some of the meats and cheeses we carry include: Oven Gold Turkey, Maple Turkey, Crack Pepper Mill Turkey, Ham, Pastrami, Roast Beef, Bologna, Mortadella, Salami, BBQ Chicken Breast, Buffalo Chicken Breast, American Cheese, Provolone Cheese, Mozzarella Cheese, Swiss Cheese and Muenster Cheese. You can order Boars Head Cold Cuts to go or on a bagel.
Click here to see our complete line of "Signature Sandwiches"

Bagel with...
| | |
| --- | --- |
| | Bagel with butter |
| | Bagel with Jelly |
| | Nutella |
| | Nutella and Peanut Butter |
| | Bagel with Plain Cream Cheese |
| | Peanut Butter and Jelly on a bagel |
| | Flavored Cream Cheese or Spread on a bagel. |
| | Tuna Salad, Chicken Salad or Whitefish salad on a bagel |
| | Egg salad on a bagel |
| | Bacon, Lettuce and Tomato on a bagel |
| | Smoked Salmon and Cream Cheese on a bagel |
| | French toast bagel with butter and syrup |
| | and more... |